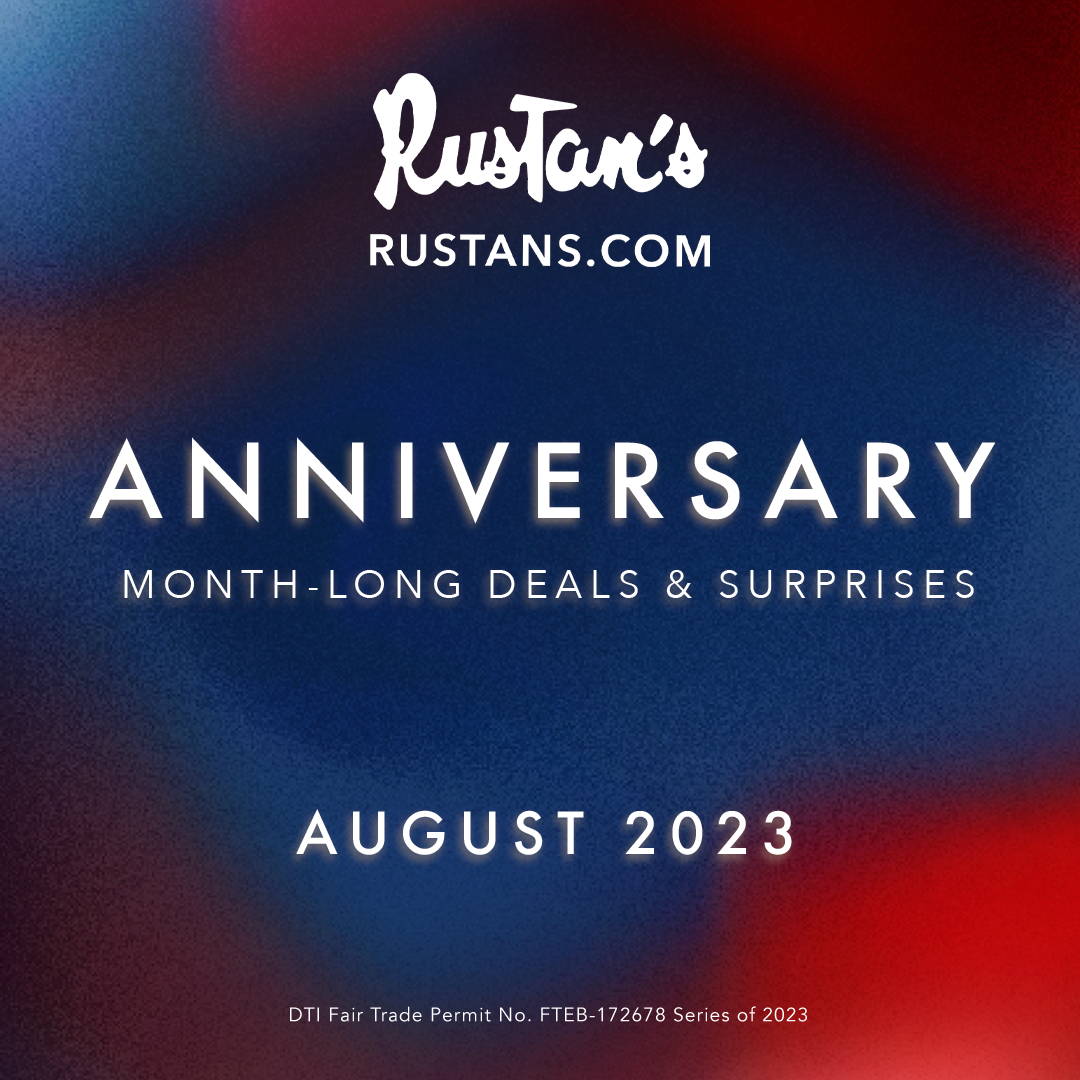 SAVE THE DATE:
RUSTANS.COM ANNOUNCES ANNIVERSARY SALE IN AUGUST
Mark your calendars and get ready to indulge in an extraordinary shopping event!
Rustans.com, the online destination for premium and luxury brands, is excited to announce its highly-anticipated Anniversary Month.
The online-exclusive Anniversary Month begins on August 3, with the main event taking place on August 17 to 20. This annual event is a thrilling opportunity for shoppers to take advantage of incredible promotions and offers up to 50% off on a wide range of brands and products from beauty, fashion, fine jewelry, home, and kids. More surprises and offers await our shoppers until the end of August.
Create or link your FSP account online by July 29, and you'll gain an exclusive early preview to the anniversary events. To make the most of the anniversary sale, customers are encouraged to add to their Favorites ahead of time and be ready to check out as soon as the sale begins.
Rustans.com's Anniversary is more than just a sale—it is a celebration! The month-long anniversary event is a way of expressing gratitude and appreciation for the continuous support from shoppers. Join the festivities and indulge in a month-long shopping event filled with incredible offers, exclusive promos, and delightful surprises.
---